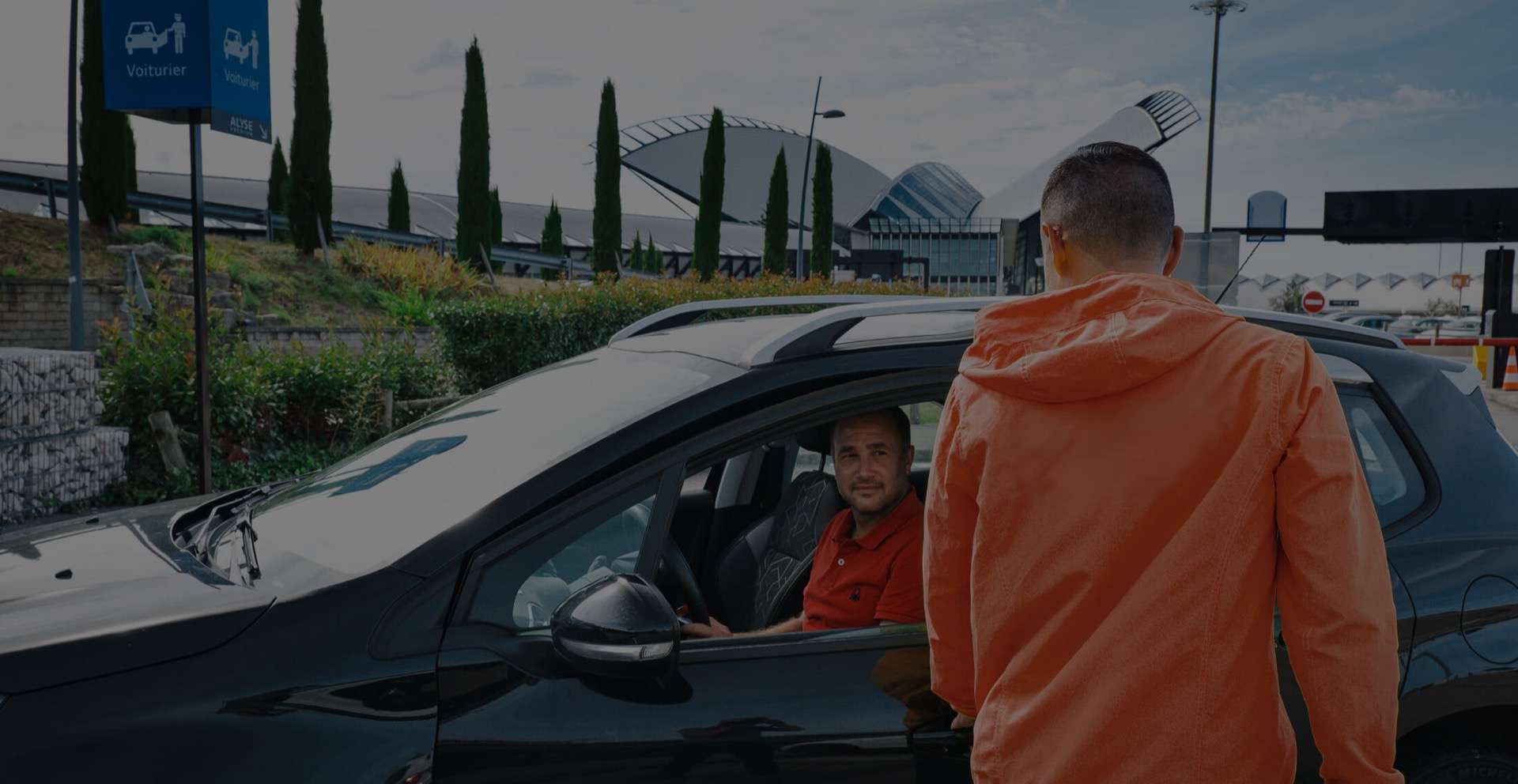 Lyon Airport Valet Service
At the airport, simply leave your vehicle with our partner, who will park the car for you ! A single meeting point for both drop-off and pick-up !
Valet service: book, drop off, pick up !
The convenient option ? When you arrive at Lyon-Saint Exupéry Airport, go directly to your terminal's drop-off area and leave your vehicle there. A valet will pick up your car at your terminal's drop-off area and you can make your way to boarding hassle-free! !
Lyon Airport valets
Advantages of the valet service
1
Fast
Use our valet service, and missed flights will be a thing of the past ! Just drop off your car and head straight for the plane !
2
Good value-for-money
Competitive rates and no surcharge if your flight or train is delayed.
3
Safety
Your vehicle is parked in secure car parks under surveillance.
4
Additional service
Take advantage of services such as car washing and servicing while you are away.
How to use valet service ?
1) Search for a valet service online
2) Receive your booking coupon by email
Once your booking is validated, you will receive a booking coupon by email, to be presented when you arrive at the drop-off area.
3) Take advantage of a quality service on your day of departure
On your arrival at the airport, follow the signs to your terminal's drop-off area. At the entrance to the drop-off area, scan the booking coupon you received by email. Then go directly to your valet, who will take care of your vehicle.
Your valet will then park your vehicle in one of the airport's official car parks, which are monitored 24 hours a day by our accredited staff.
4) ... And on your return
Your valet will be waiting for you with your vehicle at your terminal's drop-off area. Together you will check that your vehicle is in good condition, then you simply leave the drop-off area by scanning your booking coupon at the exit terminal.
Discover all car parks
Select your car park and book your space online.