Rhônexpress : Shuttle Lyon centre ⇌ Airport
in less than 30 minutes
The Rhônexpress shuttle connects Lyon-Saint Exupéry airport to Lyon city centre in less than 30 minutes..
The first departure is scheduled at 4:25am at Part-Dieu, and 5:00am at the airport. Rhônexpress runs every 15 minutes during the day, and every 30 minutes from 4:25am to 6am and from 9pm to midnight.
You can also take the Rhônexpress shuttle at Lyon Part-Dieu, Vaulx-en-Velin - La Soie and Meyzieu Z.I. stations.
Free for -12 years old
One year ticket

Book your ticket at the same price
than at the carriers!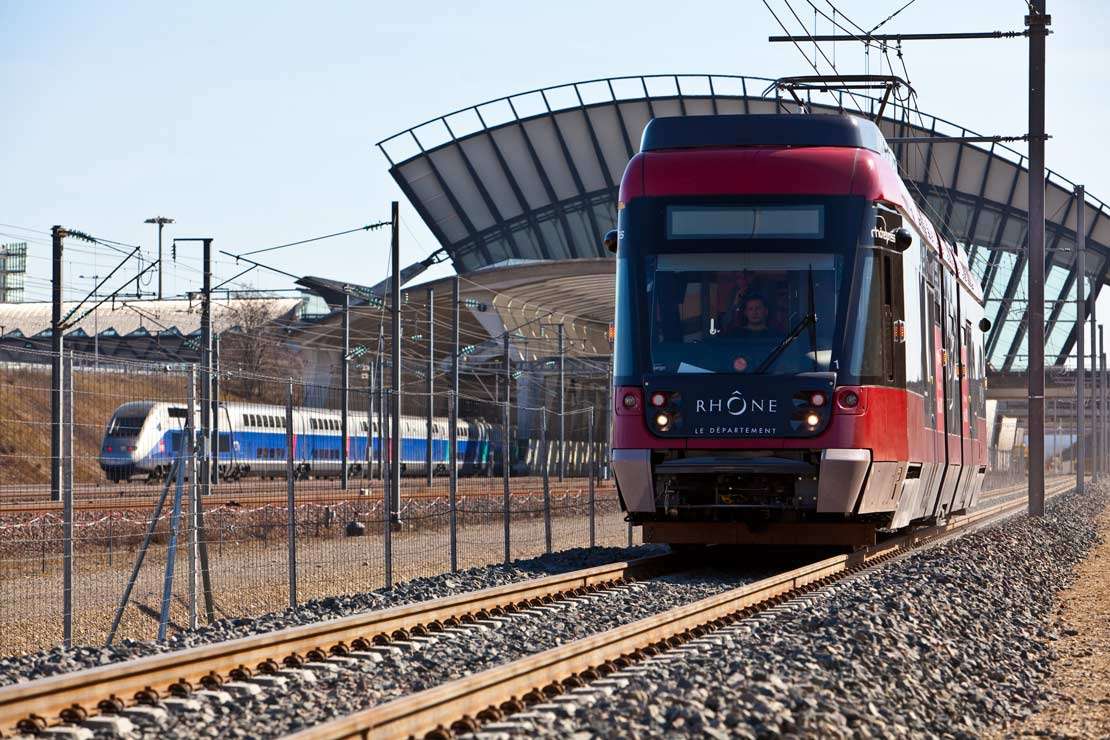 The Rhônexpress efficiency
Rhônexpress is the first fast rail link in France between an airport and a city centre, for express access to Lyon Saint-Exupéry (LYS) from Lyon Part-Dieu, Vaulx-en-Velin - La Soie or Meyzieu Z.I. Avoid traffic jams during rush hour and enjoy a smooth journey!

The Rhônexpress service to Lyon Saint-Exupéry airport (LYS) runs continuously all year round, between 4:25am and midnight. Electrical outlets, magazines, a flight attendant... Rhônexpress offers you an all-comfort journey.
Tip : Go to the peninsula of Lyon with the metro A from Vaulx-En-Velin La Soie station.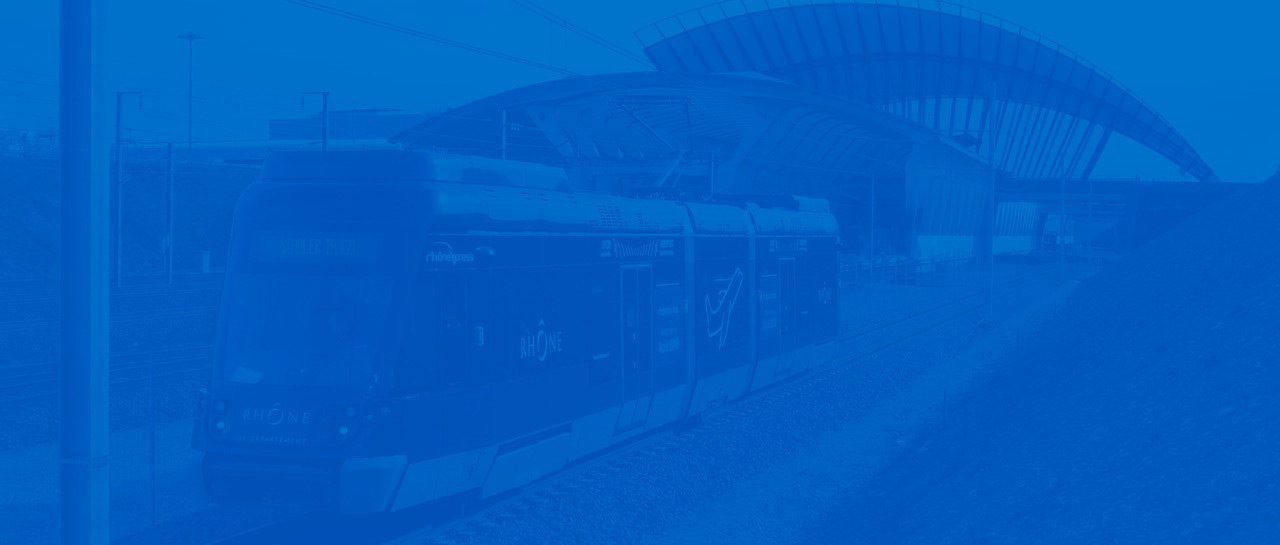 01
The cleanliness of equipment
Cleanliness is one of Rhônexpress' main concerns. The trains are regularly cleaned, as well as the platforms and stations, to provide you with a clean environment inside and out.
02
An eco-responsible shuttle
Rail transport remains one of the most energy-efficient and environmentally friendly means of transport. A Rhônexpress journey between Lyon Part-Dieu station and Lyon Saint-Exupéry airport generates 0.156 kg of CO2 for a 22 km journey, compared with 4.532 kg for the same distance by car.
03
Reception and customer relations
A flight attendant is present on all journeys. All passengers can ask for advice or practical information. This way you can optimise your journeys, avoid mistakes and save precious time.
04
On-board services
Numerous services await you on board: Free Wifi - Luggage racks - Electrical outlets - Air conditioning - Purchase of TCL transport tickets on board - Free access to magazines and tourist guides.
05
The punctuality
Punctuality is a major element of the quality of Rhônexpress service. In the event of a delay of more than 10 minutes, Rhônexpress undertakes to compensate you for an amount equivalent to 50% of the price of a One-Way ticket, and 100% (based on the One-Way fare at the automatic distributor) in the event of a delay of more than 20 minutes.
06
Public transports
Continue your journey with Lyon's public transport, thanks to the connections at Lyon Part-Dieu (metro line B, tramway lines T1, T3 and T4, numerous bus lines), Vaulx-En-Velin - La Soie (metro line A) et Meyzieu Z.I (tramway line T3).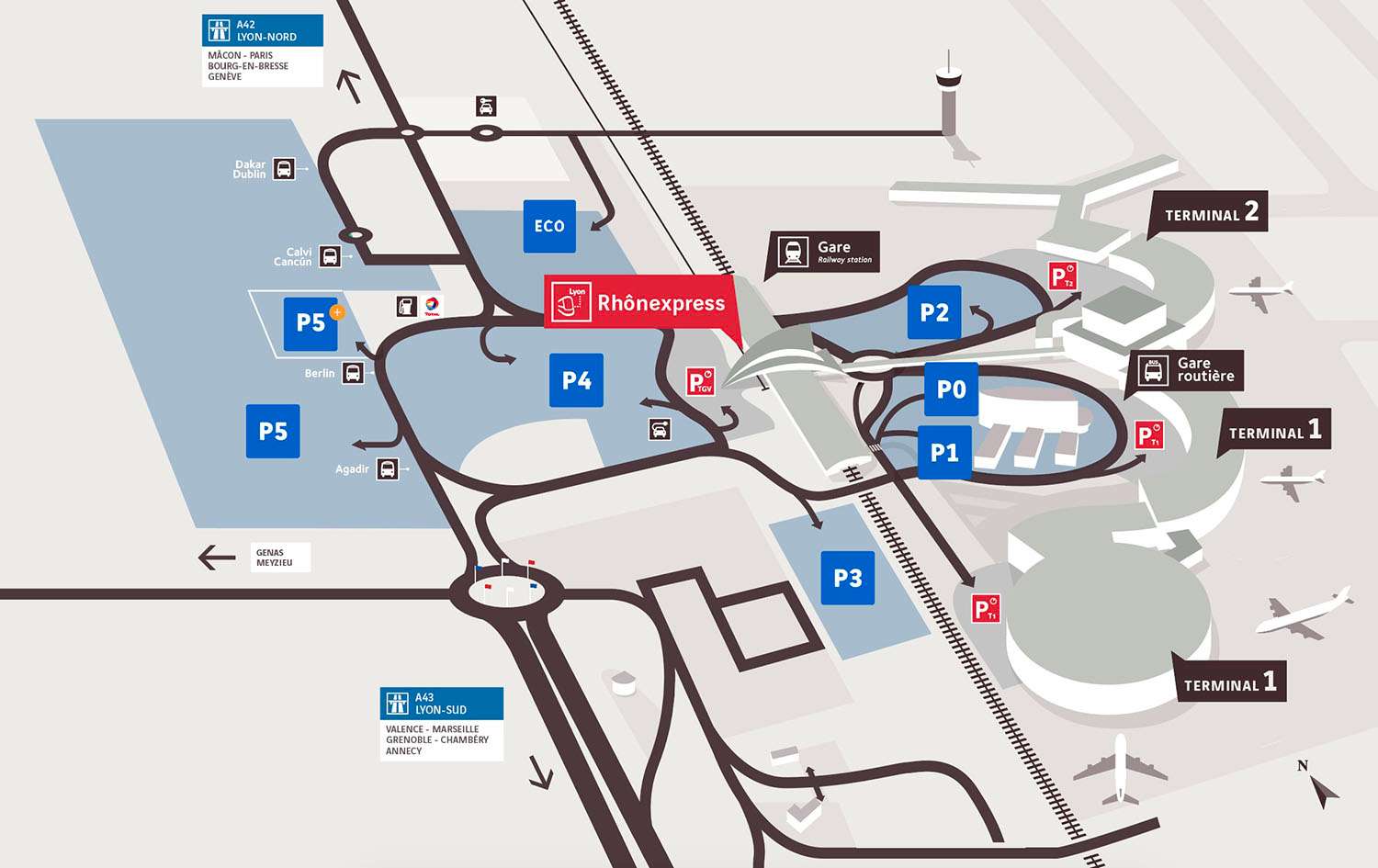 Rhônexpress access and stations
In order to quickly connect the airport to the various key points in the city of Lyon, Rhônexpress serves two of the region's multimodal hubs, Part-Dieu and Vaulx-en-Velin la Soie, and makes a stop at Meyzieu Z.I, which serves one of the region's major industrial zones.
Journey time :
From Lyon Part-Dieu: 29 minutes (metro line B, tram lines T1, T3 and T4)
From Vaulx-en-Velin - La Soie : 21 minutes (metro line A)
From Meyzieu Z.I : 9 minutes (tramway line T3)
Our tips for taking the Rhônexpress shuttle
Make sure you get to the airport early: it is recommended that you arrive at the airport at least 2 to 2.5 hours before your flight. We advise you to choose your Rhônexpress schedule accordingly.
To save time and peace of mind, you can also anticipate your Rhônexpress journey and book your ticket online on our website.
On the day of your journey, make sure you don't forget your Rhônexpress e-tickets. For greater convenience, we recommend that you print them out or download them onto your mobile phone before you leave.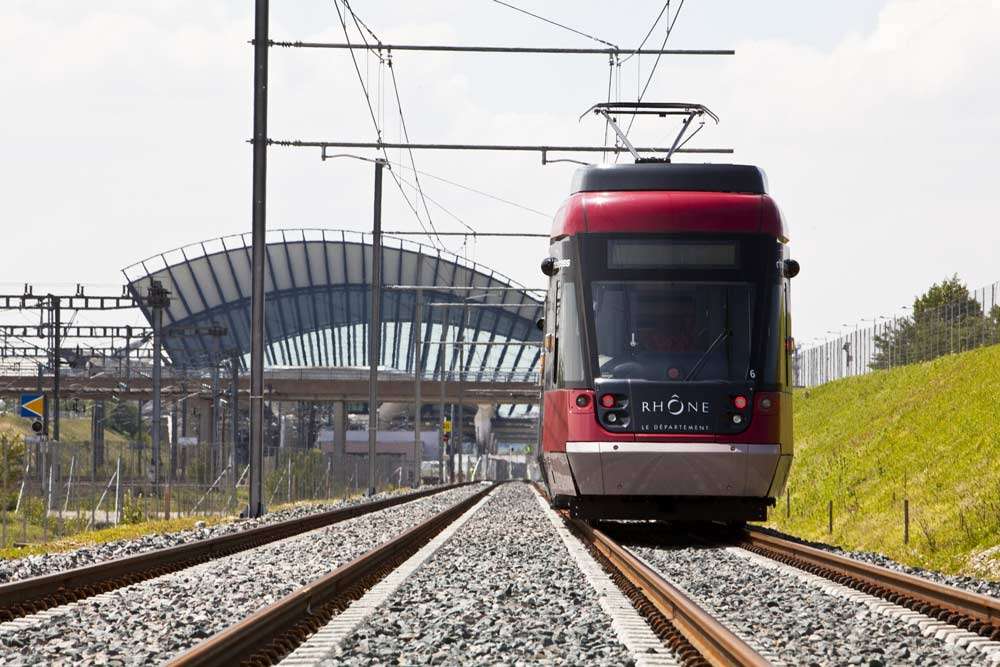 Discover our other services
For more comfort at the airport