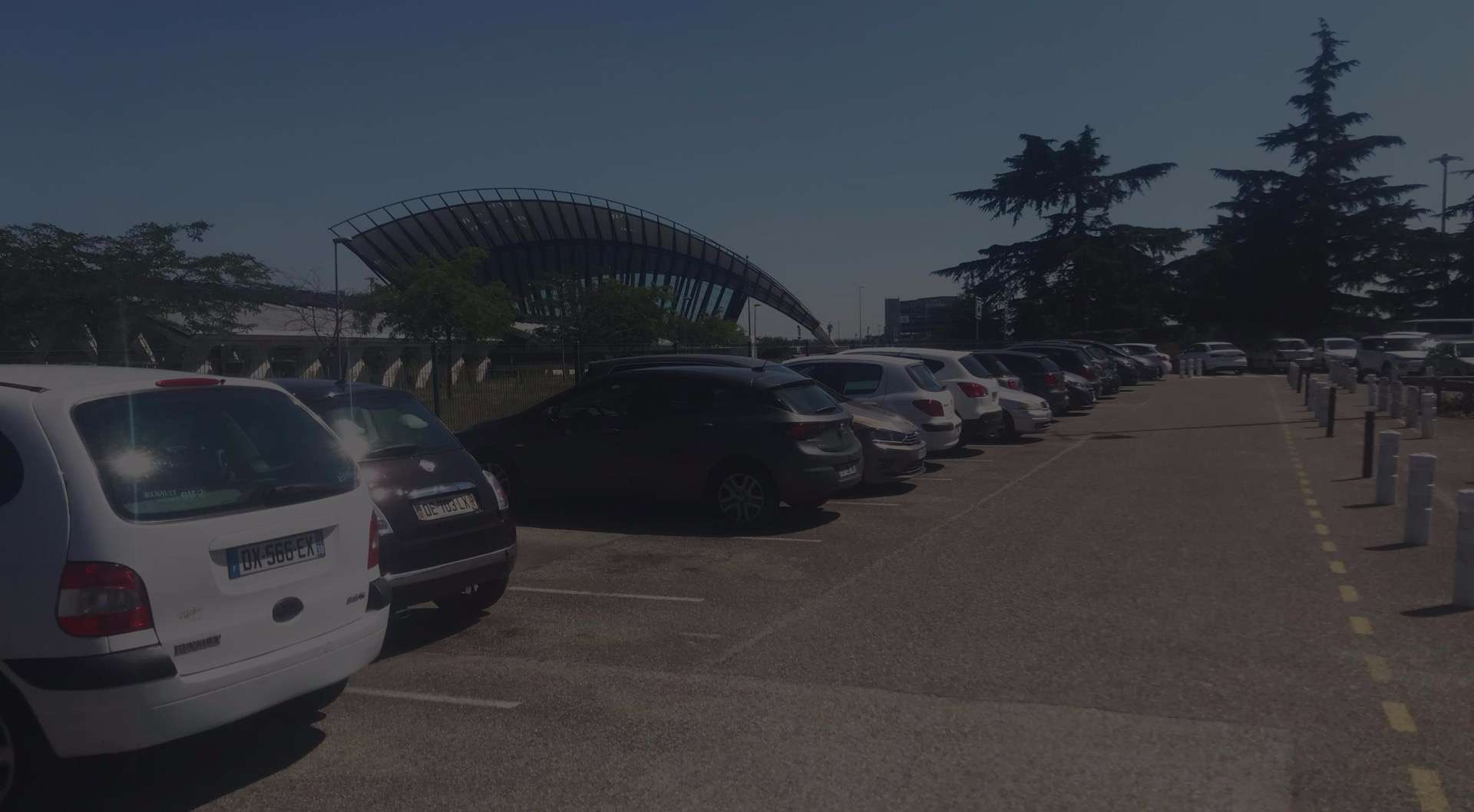 P6 Eco Lyon Aéroport
Anciennement Eco Parking
Parking Lyon Aéroport le plus économique
Accessible uniquement via la réservation en ligne
Conseillé pour un stationnement longue durée, à partir de 3 jours
Informations pratiques du P6 Eco
Découvrez le P6 Eco : stationnez à petit prix, tout en étant à seulement quelques minutes à pied des terminaux. Pratique, vous pourrez accéder au parking via votre plaque d'immatriculation et le placement est libre.
Uniquement disponible à la réservation, le P6 Eco vous garantit votre place sur un parking de l'aéroport.


À savoir :
Parking clos bétonné
Parking surveillé 24h/24 et 7j/7.
Accès à la gare TGV en 10 minutes à pied.
Accès au Terminal 2 en 15 minutes à pied.
For more comfort, your booking can be cancelled in your customer account
Cancel your booking on the P6 Eco (Eco Parking) up to 1 hour before your arrival. You will receive an immediate refund of 100% of the price of your booking.
1) Réservez votre P6 Eco en ligne
- Saisissez vos dates de stationnement sur le formulaire de recherche
- Sélectionnez le P6 Eco
- Payez votre réservation en ligne
- Après validation de votre réservation, vous recevrez par email un coupon de réservation, à scanner lors de votre entrée sur le parking.
2) Le jour de votre départ
- Dès l'arrivée sur la plateforme de l'aéroport, rendez-vous au P6 Eco
- Présentez votre QR code aux barrières à l'entrée du parking
- Garez-vous, le placement sur le parking est libre
- Une fois stationné, rejoignez à pied les terminaux et la gare TGV
3) Le jour de votre retour
- Si vous dépassez l'heure de retour initialement saisie, contrôlez votre réservation sur un encaisseur parking dans votre Terminal d'arrivée et payez le dépassement éventuel pour pouvoir sortir sans inconvénients du parking
- Rejoignez à pied le P6 Eco
- Scannez votre réservation pour sortir du parking