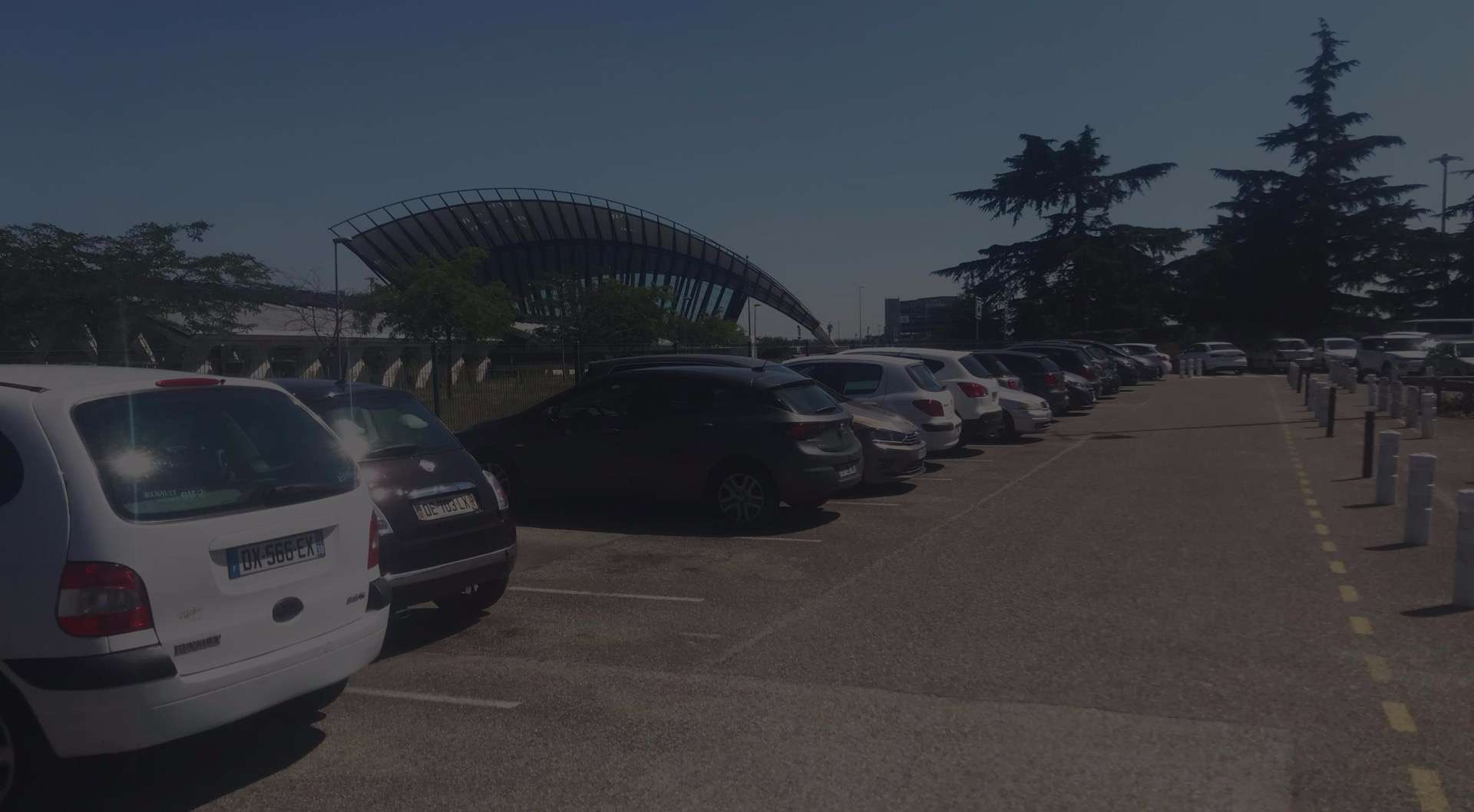 P6 Eco

Lyon Airport
The best value-for-money car park at Lyon Airport
Online booking only
Recommended for car park stays of longer than 3 days
Practical information about P6 Eco
Discover P6 Eco: low-cost parking only a few minutes' walk from the terminals. Access the car park easily via your number plate and choose your own parking space.
Booking is essential for P6 Eco, which guarantees you a parking space in an airport car park.


Informations to know :
Private-access concrete car park
Guarded car park 24/24 and 7/7
10 minutes walk to the TGV train station
15 minutes walk to Terminal 2
Parking P6 Eco
Certified by Verified Reviews
For more comfort, your booking can be cancelled in your customer account
Cancel your booking on the Parking P6 Eco up to 1 hour before your arrival. You will receive an immediate refund of 100% of the price of your booking.
Booking a parking space at P6 Eco
- Enter your parking dates in the search form
- Select P6 Eco
- Pay for your booking online
- Once your booking is validated, you will receive a booking coupon by email, to be scanned when you enter the car park.
2) On the day of your departure
- As soon as you arrive at the airport, go to P6 Eco
- Scan your QR code at the car park entrance barrier
- Park your vehicle in the parking space of your choice
- Once you have parked, you can walk to the terminals and the TGV train station
3) On the day of your return
- If you exceed the return time initially entered, check your booking on a car park pay station in the Arrivals Terminal and pay any surplus charge in order to leave the car park without being held upbr/> - Walk to P6 Eco
- Scan your booking to leave the car park
4 (very) good reasons to book your parking online
1
Your space is guaranteed in our car parks
Online booking guarantees you a space on your day of travel, even in very busy periods.
2
Benefit from reduced rates
With online booking, pay less than the on-site price.
3
Your booking is modifiable
Up to 1 hour before your arrival, for more flexibility.
4
No additional charge
Flight delayed? We cover the extra parking charge.
Discover all car parks
Select your car park and book your space online.