[31/01] National strike action: possible flight delays. For more information, please contact your airline.

[Information] All flights are operated at Terminal 1 (Terminal 2 is closed)

More infos
Lyon city center ⇌ Airport
in less than 30 minutes
The Rhônexpress shuttle takes you directly to Lyon city center in less than 30 minutes.
The first departure is at 4:25 am at Part-Dieu, and 5:00 am at the airport. Rhônexpress operates every 15 minutes during the day, and every 30 minutes from 4:25 am to 6 am and from 9 pm to midnight.
Free : -12 years old
Tickets valid for 1 year

Book your ticket online
at the same price as the carriers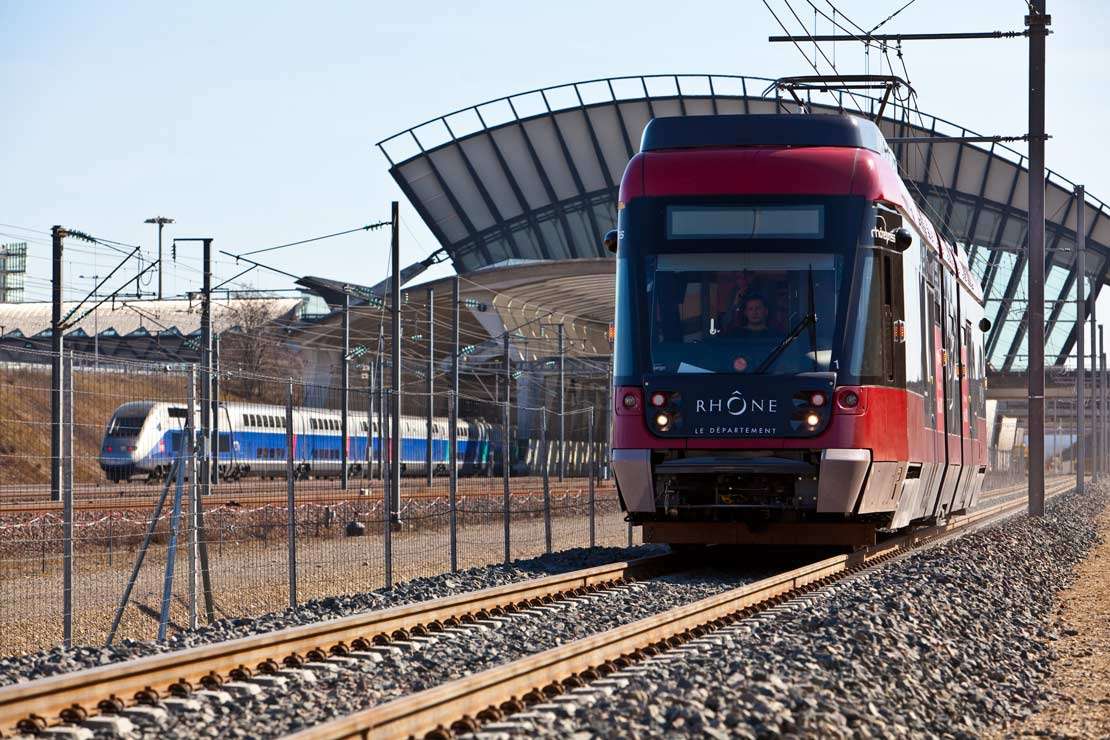 Rhônexpress efficiency
A fast and reliable Lyon ⇌ Airport shuttle
Rhônexpress is the first fast rail link in France between an airport and a city center. Join Lyon or the airport in less than 30 minutes from 4:25 to midnight, all year long.
Tip: Join the Lyon city center with metro A from Vaulx-en-Velin La Soie.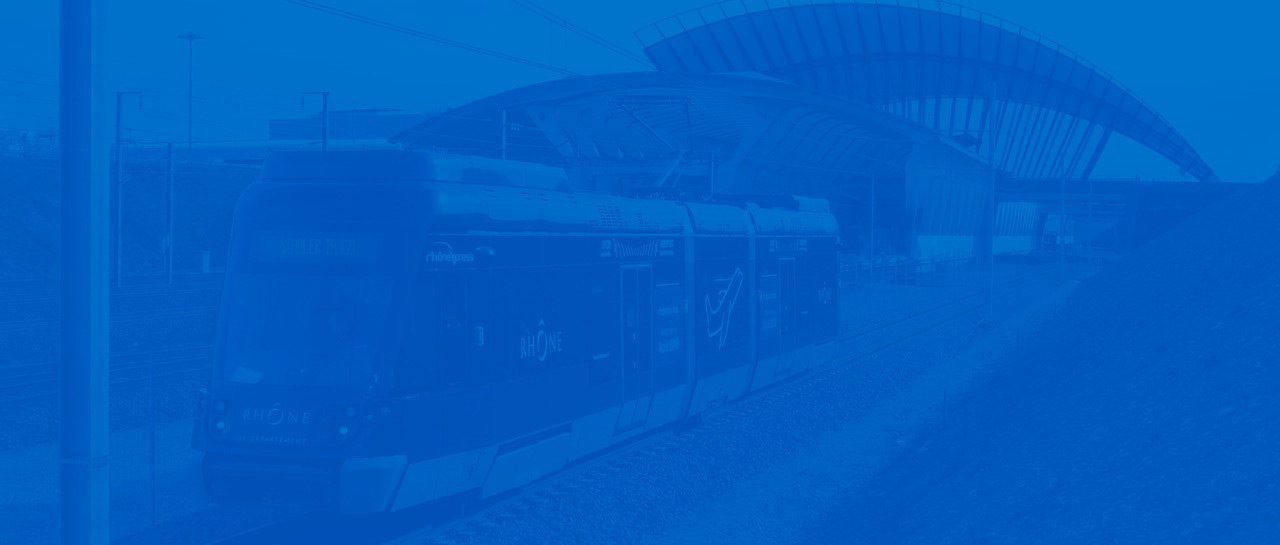 01
The cleanliness of equipment and materials
Concerns stations as well as the exterior and interior of Rhônexpress trains.
02
Eco-friendly
Rhônexpress is 0.156 kg of CO2 for a journey of 22km (4.532 kg for the same distance by car).
03
Reception and customer relations
A flight attendant is present on all trips to advise and guide passengers.
04
Many services for your comfort
Free Wi-Fi - Luggage storage - Electric sockets - Air-conditioned space - Purchase of TCL tickets on board - Magazines / tourist guides with free access.
05
Ponctuality
Punctuality is a major element of Rhônexpress quality of service. In case of delay greater than 10 minutes, Rhônexpress agrees to compensate you for an amount equivalent to 50% of the price of a single ticket, and 100% (basic fare Single Way to the ATM) in case of late delay at 20 minutes.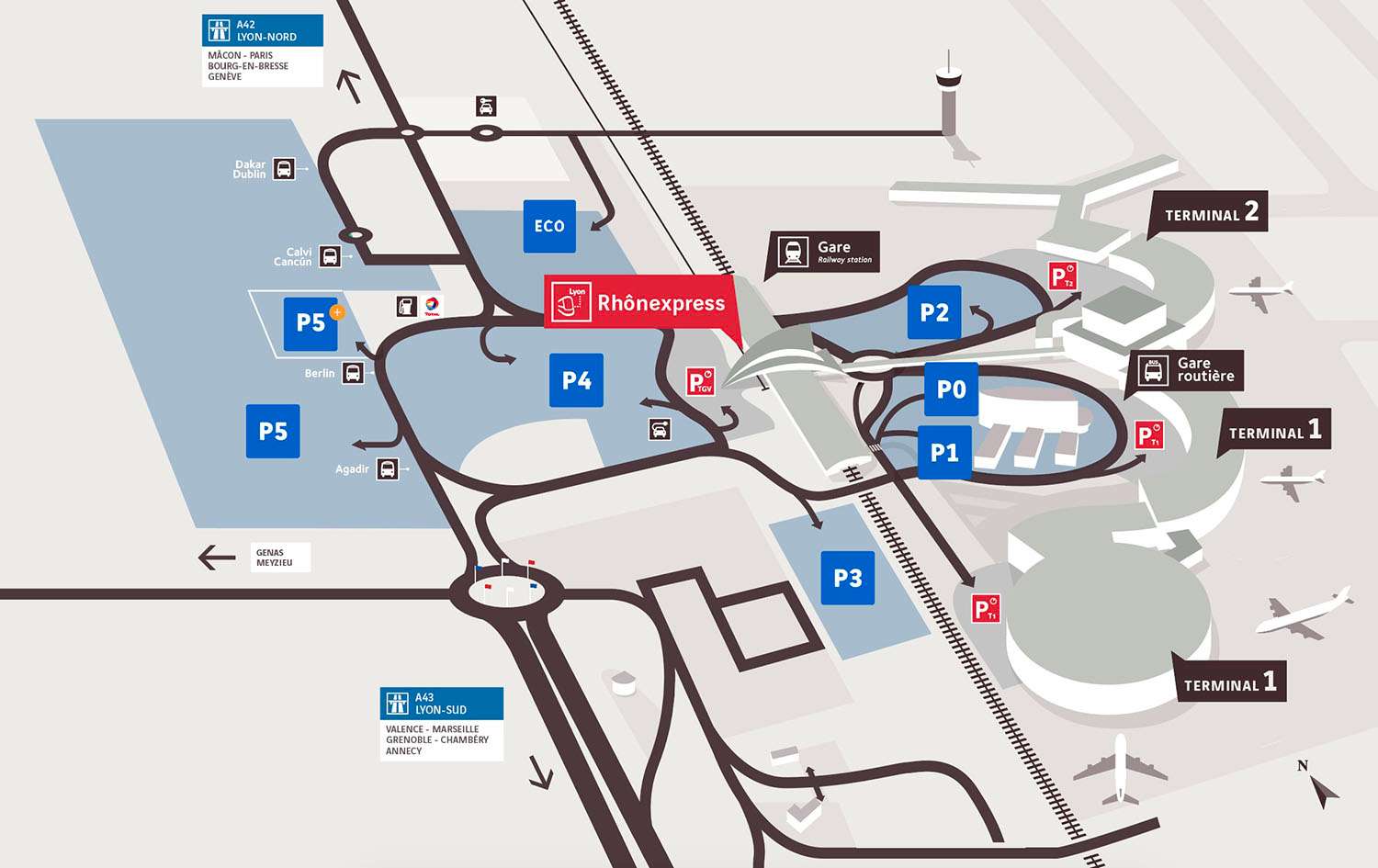 Access
In order to quickly connect the airport to the various hotspots of the city of Lyon, Rhônexpress serves two multimodal locations : Part-Dieu and Vaulx-en-Velin - La Soie.
The shuttle also stops at Meyzieu Z.I.
Travel times :
From Lyon Part-Dieu : 29 minutes
From Vaulx-en-Velin - La Soie : 21 minutes
From Meyzieu Z.I : 9 minutes
Tips from your airport to take the Rhônexpress shuttle
Get ahead for your airport journeys: It is recommended to arrive at the airport at least 2h to 2h30 before your flight. Schedule your Rhônexpress trip accordingly.
Anticipate your Rhônexpress journey and book your tickets on our website in advance.
On the day of your trip, make sure you do not forget your Rhônexpress e-tickets. For more comfort, we recommend to print them or download them before your departure.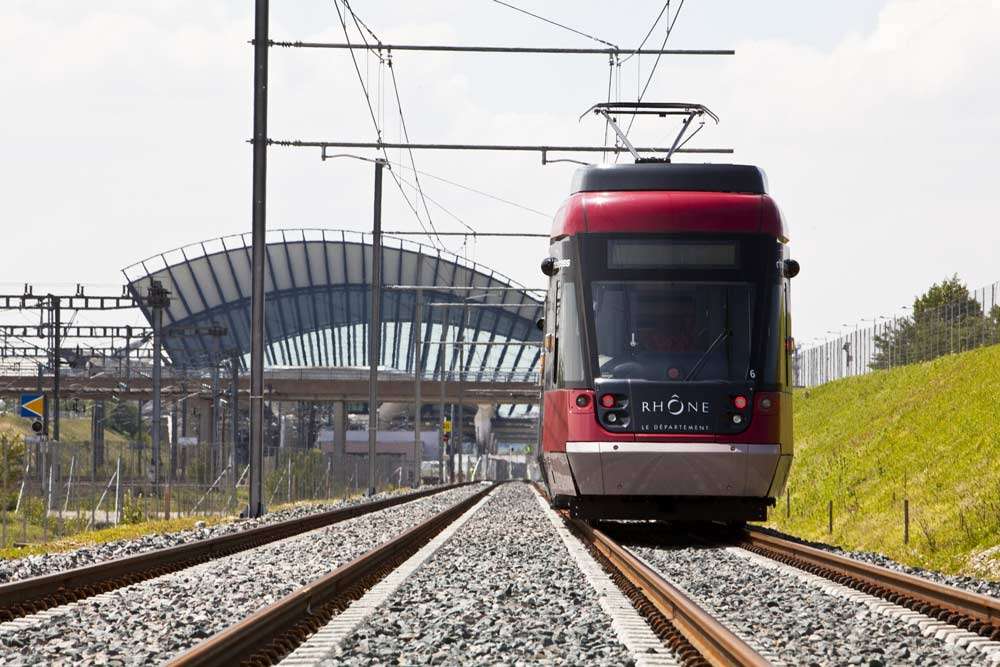 Discover our other services
For more comfort at the airport